The work of The Calgary John Howard Society is possible because of the generous contributions of our funders and donors. Their interest, involvement, advice, and resources continue to give us hope.
Abundance Canada (Lawson-McMechan Fund)
Advantage Energy Ltd.
Al Azhar Shriners (Directors Staff) Society
Alberta Children's Services
Alberta Community & Social Services
Alberta Health Services
Alberta Justice & Solicitor General
Alex & Wendy Campbell (Calgary Foundation)
Alex Laidlaw
Alice Dale
Amanda Hajj
Andrew Davis
Angela Hughes
Anonymous Donors
Anthem Properties Group
Audrey & Donald Cameron
Barbara & Keith Pedersen
Barbara Howes
Benevity Matched Amount
Bradley Marr
Bryan de Lottinville
Calgary Fetal Alcohol Network
Calgary Flames Sports Bank
Calgary Foundation
Calgary Homeless Foundation
Calgary Learns
Canadian Natural Resources Ltd.
Canada Alberta Job Grant
Canadian Western Bank Group
Carolynne Bouey Shank
Chimp: Charitable Impact Foundation (Canada)
Christine McKeough
City of Calgary: Crime Prevention Investment Plan
City of Calgary: Family & Community Support Services
Correctional Service Canada
Cornerstone Christian Fellowship
Dan Reinbold
Daniel Johns
David K. Gilchrist
David Ramsey
Derek Graham Rosner
Dick & Shelly Karperien
Dion Kostiuk
Don Cameron
Doug Durham
Ellen Pye
Ethan Miller
Frank Goodman
Fraser Orr-Brown
Government of Canada: Justice Canada
Heather Kuelker
Home Depot
Intact Foundation
Jackie Page
Jacqueline Grabowski
James McLean
Janet Russell
Jay Ahmed
JC Anderson Family Foundation
J.W. McConnell Family Foundation (Innoweave)
Jean McFadden
Jeremy Yule
Jocelyn Beckett
Jocelyn de Jong
John Cobb
John Ellard
John Howard Society of Canada (CBSA/CCMS)
John Jacobson
John Martin
John Quaife
Jonathan Holst
Joyce Romane
Judy Hinshaw
Karrie Giustini
Katherine Ross
Katie Fletcher
Kemal & Nilgun Ciftci
Keyera Corp.
Kimberly Wagman
Larraine Andrews
Larry Allen
Laureen Wray
Laurence & Tracy Hansen
Lee Wertzler
Leslie & Roger McMechan
Linna Morgan
Logitech Canada
Mark Hougen
Mawer Investment Management
Max Bell Foundation
Michael Buck
Momentum
Muttart Foundation
Naomi Kerr
New Catalyst Enterprise Inc. (The Urban Painter)
Nicole Carvalho
Nirvair Ghuttora
Nisha Midha
North East Calgary Adopt-A-Family Society
P.D. Workman
Patty Smith
Persimmon Contracting Ltd.
Pichammei Kalyniuk
Richard Pinder
Richard J Smith
Richard Jensen
Richard Olver
Riverpark Properties
Robert Scott
Rodney Rees
Ruth Kuelker
Ryan McDonald
Ryan Reinke
Samson Chan
Samuel Aylesworth
Sarah Goard-Baker
Shannon Peever
Spencer Brown
St. Anthony's Parish
Stan Davies
Stella Penner
Susan Wood
Sylvia Morrison
TC Energy
TELUS
The Estate of Randall Steininger
The Rotary Club of Calgary – Downtown
The Wallin Company Inc.
Tracey Normand
Tracey Reeves
Traci Meades
Tyler Pinder
United Way of Calgary and Area
Vanessa Perkins
Vernon Hansen
Xin Guan
Every effort has been made to ensure this list is accurate. If we have missed you, please accept our sincerest apologies and contact us at 403-266-4566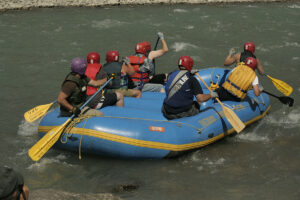 Shortly after being released from prison, Jesse joined CJHS's Building Bonds in the Community program; a volunteer-driven program offering support to individuals exiting prison.
Read More »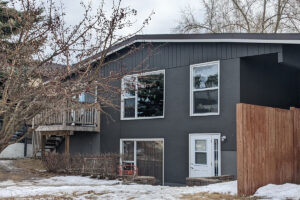 After getting kicked out of multiple homes for property damage, Alex* was taken in by CJHS's Roofs for Youth.
Read More »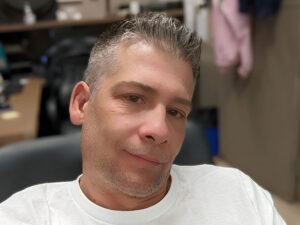 Prior to being released from incarceration in August 2021, Ryan accessed support from the CJHS Reintegration Support program to develop an achievable release plan and find suitable housing.
Read More »